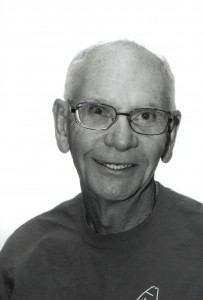 Brian Bailey is the wind beneath the wings of the Collingwood Sailing School, which has been recognized by the Canadian Yachting Association and teaches the ropes to
more than 100 youth and adults each year. A Collingwood Yacht Club member since
1973, the Manchester, U.K.-born Bailey raced DEIMOS, an Express 30, for 29
years. The long-time sailor has been the club's Keel Boat Champion three times. He has been commodore of the local yacht club as well as a member of its board of directors for more than 20 years. In Toronto, he was part of a successful racing crew on a custom C & C 34 which won the Royal Canadian Yacht Club's;Champion of Champions.
Bailey was the catalyst in the history of the successful Collingwood Sailing School. He
channeled his energy, knowledge and pride into a unique educational opportunity
for budding sailors in the region. Bailey's early involvement in the sailing school resulted when his son, Kyle, was hired by the former Watts Skiff Sailing School in 2001 as its sole instructor. The following season, he became the volunteer course director helping to drive increased enrolment, improved classroom instruction on the second floor of the Collingwood Terminals warehouse, and organized the repair of a collection of cast-off boats.
The Sailing School, in 2011, had close to 120 students and five instructors. (Almost
all of the instructors hired have been former graduates of the program.) The school's fleet of 20 boats receives heavy use throughout the summer season. Student volunteers earn valuable experience for their instructor certification and community placement hours for high school graduation requirements. The school offers Canadian Yachting Association White Sail I, II, III, and Bronze IV; V courses at the Collingwood Harbour. The school uses a variety of dinghies from 7.5 feet to 14 feet.
Bailey is an avid skier, working as a Blue Mountain patroller from 1995 to 2004. He was a Mosport racer from 1961 to 1967 with his Sunbeam Alpine car. His first race was in front of a crowd of 50,000 people. He is passionate about all three sports; sailing, skiing and racing; describing how participants carve into turns in each of them. "You feel it", he said. "You slide through it. If you have done all three, you can relate."