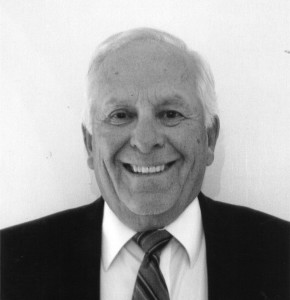 Peter Kemp's 'field of dreams' was built in the 1970s with the formation of the upstart Georgian Bay and District Slo Pitch League, one of the province's oldest and most established slo-pitch organizations. Along with Collingwood Sports Hall of Famer Ron Ralph, he helped construct the foundation for slo pitch in the community and served as an early and dedicated president of the league.
The 72-year-old Toronto-born dentist planted roots in Collingwood during the 1960s and since then has influenced multiple sports –- in addition to slo pitch –- including golf, hockey, and curling as a competitor, leader, and key organizer. He competed provincially and won Ontario Slo Pitch crowns several times as a member of Canadian Mist and Christie's squads. He competed in the Ontario Winter Games on four occasions. Locally, 'Kemper' was active in the popular Summerfest tournaments held each year to celebrate the sport of slo pitch.
An avid golfer, Kemp was President of the Blue Mountain Golf and Country Club in 1974 and during the late '70s was deeply involved in the organization's Junior Development Program. He captained the Blue Mountain Golf and Country Club's Senior Men's Division for seven years.
During cold Georgian Bay winters on the ice indoors, Kemp's other sports loves were hockey and curling. As a lifelong hockey player, he was a central figure in the development of old timers hockey in Collingwood and organized at least 10 Beaver Lumber Tournaments.
Currently, Kemp is a member of the Collingwood Curling Club, where he instructs Juniors, as well as new and existing adult curlers.
Courtesy of Roger Hannon
This evening, the Collingwood Sports Hall of Fame welcomes Peter Kemp as an enshrined member of Collingwood's sporting history.